We are always looking to build new relationships with like-minded people.
We will be glad to hear from you if you are enthusiastic and proud of what you do and would like to keep up the good work as part of our team.
Don't be limited by your location since working remotely is also an option for responsible and motivated professionals.
If it sounds of interest please drop us a line and send us your CV together with some samples of your work (if available).
jobs@bulbera.com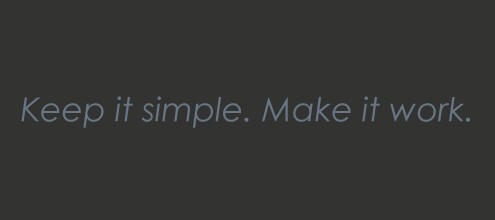 PAID INTERNSHIP FOR QUALITY ASSURANCE SPECIALIST - VELIKO TARNOVO
Are you interested in joining reputable software development company where you could start as an intern and build your career as a Quality Assurance Specialist?
About us:
Bulbera is nominated by the European Software Institute – we are the Bulgarian nomination for World Summit Award 2017 (WSA 2017) in INCLUSION & EMPOWERMENT category.
Bulbera is working with local and international clients creating agile environment where processes are important but people, communication and productivity are the core.
We are expanding and would like to train an intern who is motivated to develop his/hers skills and become part of our company as a Quality Assurance Specialist.
Tasks to be trained at and carried out:
• To gather and analyse project's and technical requirements
• To develop test scenarios and test cases
• To perform complete tests of mobile apps, client and contacts management systems and websites
• To create test reports, troubleshoot and maintain and regularly update all QA related documentation while working closely with the development and management team
Must have qualities:
• Self-driven, ready to learn and possessing can do attitude
• Passion for technology, attention to details and desire to improve
• Ability to work in a dynamic environment and meet deadlines
• Strong communication skills and ability to cooperate with different teams
• Working level of English
We Offer:
• Paid internship program
• Chance to learn and become a core team member
• Enjoy a highly collaborative environment and friendly atmosphere
• Cosy and conveniently located office space in Veliko Tarnovo
• Flexible hours (part time with minimum commitment of 30 working hours per week ) and remote work when needed (one day per week)
If it sounds of interest please drop us a line and send us your CV. Motivation letter is not a must but would be nice if we know why you think you would fit within the company and what would motivate you to develop as a Quality Assurance Specialist.
E-mail: zhenya.atanasova@bulbera.com
Agile environment and methodology
Collaborative environment and friendly atmosphere