Bring your ideas to life… Being passionate and professional…Supporting organizations like yours!
Bring our ideas and products to life…Supporting each user!
Bulbera is a software development company with team of experts with over a decade experience in the digital world. Confident in our approach we develop simple and efficient software solutions.
Our team adds value to your idea at every stage of the project: from clarifying your initial concept, analysing requirements, designing and developing software applications right through delivery, integration and support.
We have had the experience of building our own products as well as sharing our expertise with our clients and helping other companies deliver their projects.
We know that each client is different and we work hard no matter of the scope to ensure you get the best product tailored for your needs.
We can handle wide range of applications and services. Mobile, enterprise projects, web, help to deliver your projects or consultancy – just share your idea with us!
In our opinion each product needs a different approach. That is why we strive to be as agile as possible when choosing the technologies for its implementation. Those, which we are most familiar with and use most often in our everyday work are:
Mobile platforms – iOS, Android, Cross-platform (Xamarin; React Native; Ionic)
Java / J2EE – Spring, Hibernate, Jersey,  Freemarker, JSP, JSF, EJB, Web Services, Swing
PHP – Laravel, Symphony, CakePHP
Javascript – React, React Native, AngularJS, Ionic, JQuery, JQuery Mobile, Backbone
HTML5 / CSS3 / Bootstrap
WordPress
Databases – PostgreSQL, MySQL, MSSQL, Oracle
Application / Web servers – Apache, Nginx, JBoss, Tomcat, Jetty, Mongrel
Cloud platforms – Google, Amazon
Technologies we are certified for:
Sun Certified Programmer for the Java Platform
Sun Certified Web Component Developer for the Java Platform
Sun Certified Business Component Developer for J2EE
IBM Object Oriented Analysys and Design with UML
Certified Scrum Master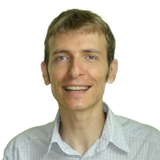 CEO
Stefan has been working in the software industry for more than a decade knowing the nuts and bolts of software application development. He is passionate about creating things from scratch thus the decision to start his software development company.
Knowing how to wear many hats he is involved in all that happens here at Bulbera  from building successful partnerships to producing some of the company's top applications. Stefan is recognized for his proven technical, product management and people skills.He is a big fan of getting things done in a simple and efficient way and seeing the ease with which clients use his products.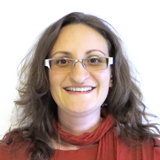 Project Director
Zhenya has worked in the creative industry for several years before she joined Bulbera as Project Director. She has managed production teams with diverse knowledge and background and has delivered number of high profile digital projects including images and animations for the London 2012 Olympic Games and British Olympic Association.
Her current responsibilities include business development, client liaison, team management and last but not least successful delivery of all on-going projects.She will be your main point of contact from inquiry to project completion making sure that it all works well for you. Zhenya enjoys working with the team on challenging briefs, delivering results and having a bit of fun as she does it.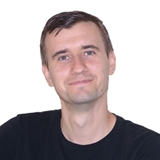 Business Development Manager
More than a decade Deyan is working on developing new markets, products and innovative solutions for customers. He has experience in various business sectors and has worked for large international companies.
He has joined Bulbera to support the team with developing new external, client-oriented relationships and new product positioning on the market.